A Sneak-Peek from The Dashing Santa Shop
Adult & Youth Sizes Available
The Dashing Santa has created a T-Shirt design to raise money for Up North Big Brothers Big Sisters! Our 'no-contact' shop is set up on bonfire.com and we are running 5-day campaigns. This means they print what was ordered every five days and then drop ship them to the purchaser at that time. We'll run the campaigns through Christmas. We suggest placing your order sooner than later so you can get your shirts before Christmas.
We recommend ordering a size up from what you normally order.
Be a Do Gooder and look good while doing it.
We've Raised $69.27 So Far!
Christmas Colored Logo
The Christmas-colored logo design is available in a variety of styles and colors.  We have designs for both adults and youth.  The available styles are t-shirts, hoodies, long-sleeve tees, and our favorite the baseball t-shirts with red and green sleeves.  No matter what you choose, all styles are perfect for spreading Christmas cheer and look great with plaid jammy pants!
Buy T-Shirts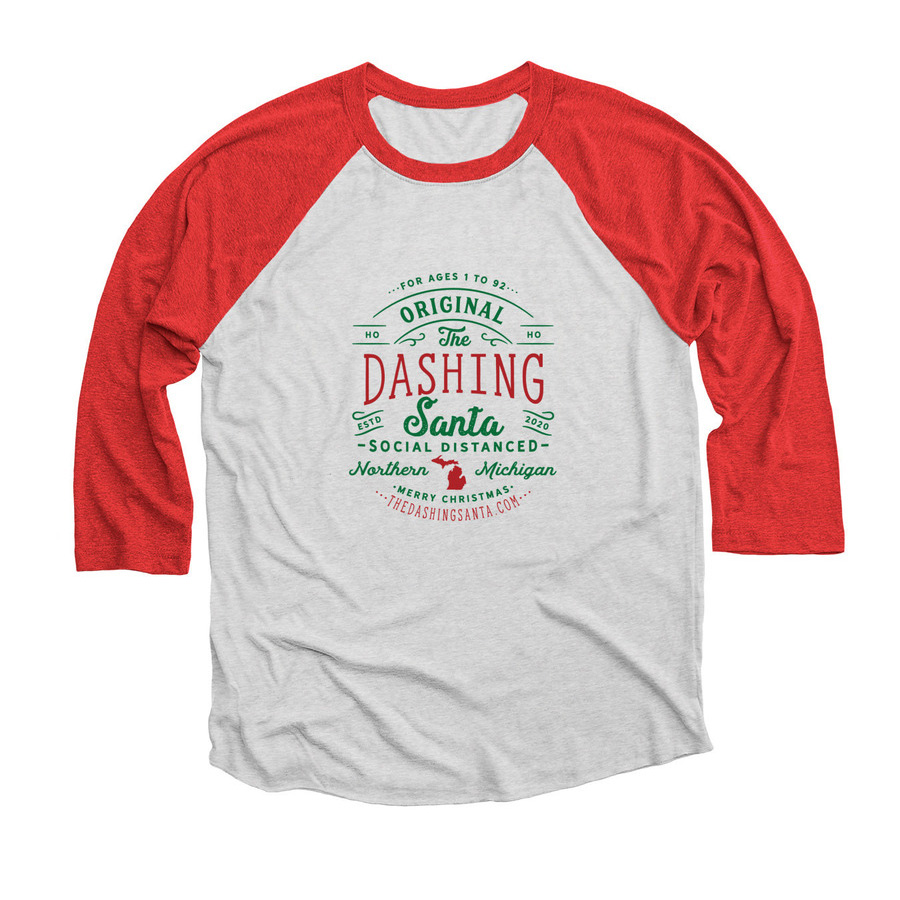 Snow Colored Logo
The snow-colored logo design is also available in a variety of styles and colors for ages 1 to 92.  Santa's favorite is the cozy red hoodie.  Get your own so you can soak up the season Santa style while you snuggle with a cup of hot chocolate!
Buy T-Shirts